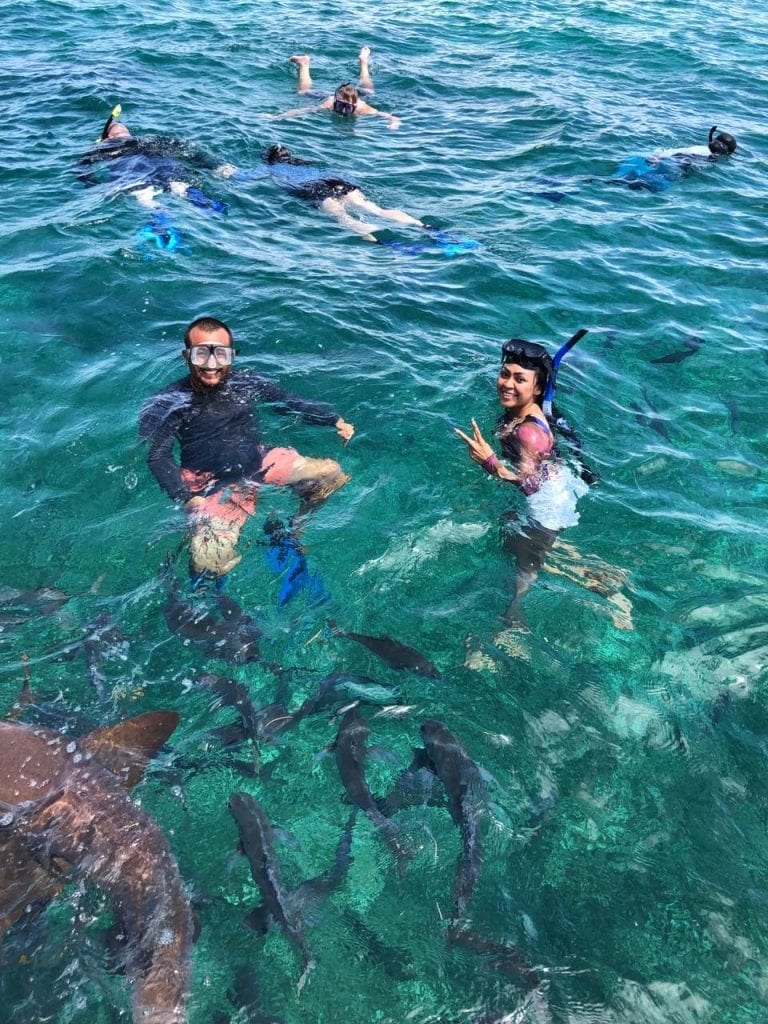 Caye Caulker Marine Reserve EXPERIENCE
The Caye Caulker Marine Reserve is a 5 minute boat ride from the island of Caye Caulker. Here you can snorkel between the shallow coral formations of the back reef alongside curious sharks and rays. A great introduction into snorkeling.
The experience is half day with stops at :
South Channel
Shark Ray
Coral Garden
Tarpon View
Seahorse stop
Caye Caulker Marine Reserve is close by and great for family trips. The short travel time is ideal for younger and older family members. The shallow reef give you a more up-close experience with the reef and fishes.
Shark Ray is your chance to get up close with friendly nurse sharks and stings rays. Take the time to observe these magnificent creatures in clear shallow waters.
The Caye Caulker Marine Reserve lies east of the island and is considered one of better snorkeling destinations in Belize.
The Caye Caulker Marine Reserve covers an area slightly over 100 acres that includes a large part of the Barrier Reef that runs parallel to the island. Common wildlife and corals to see includes: Lobsters, Moray Eels, Arrowhead crabs, nurse sharks, loggerhead turtles, Southern Sting rays, Tube Sponges, Barrel Sponges, Staghorn, Fanworms, Feather dusters and so much more…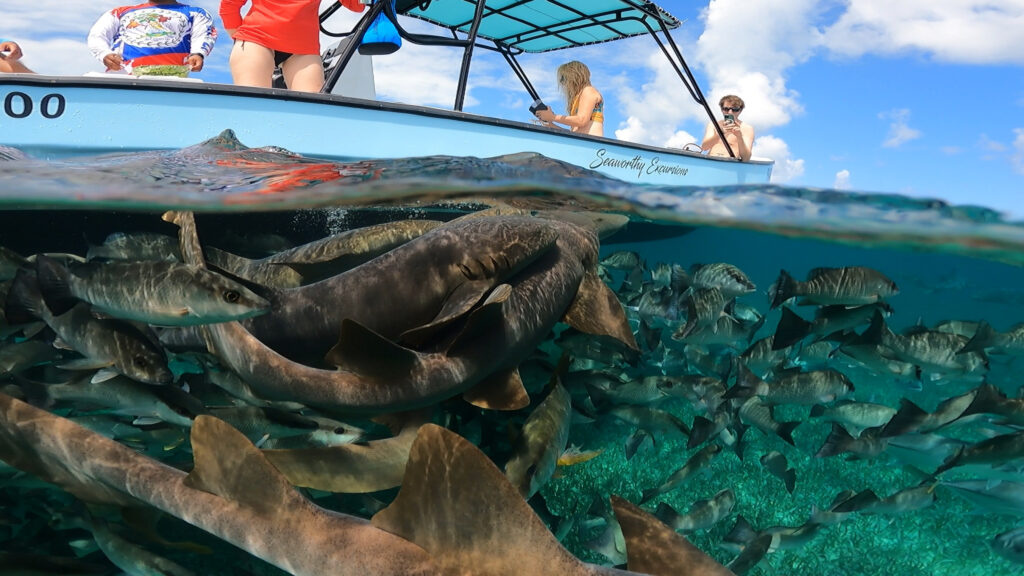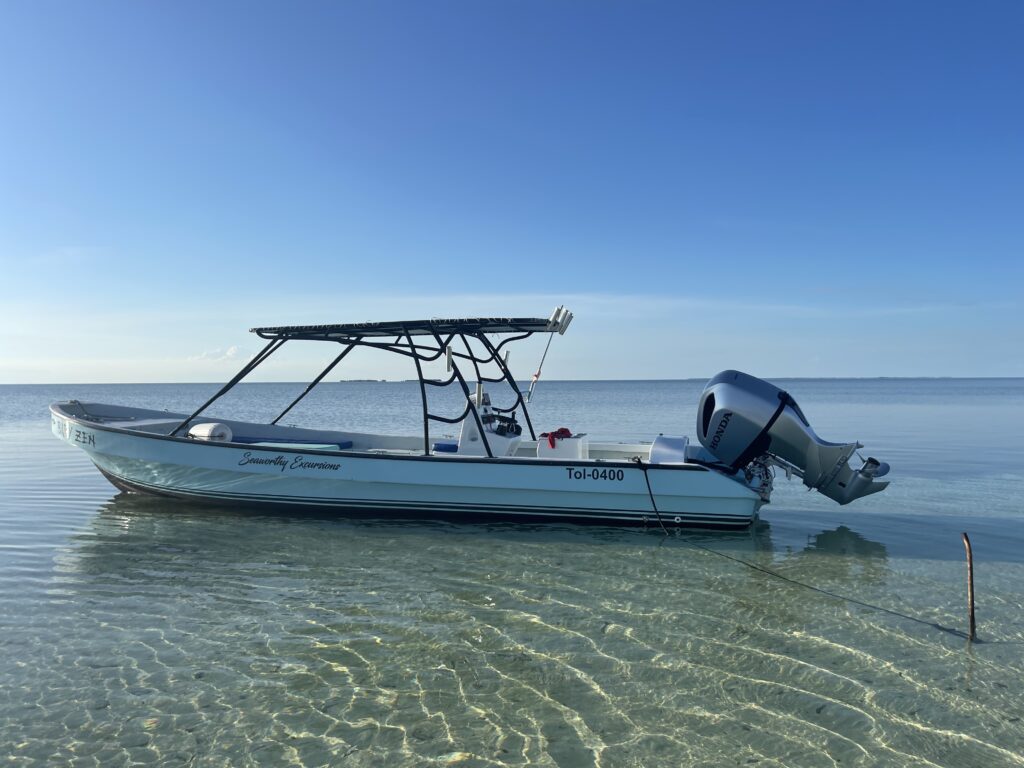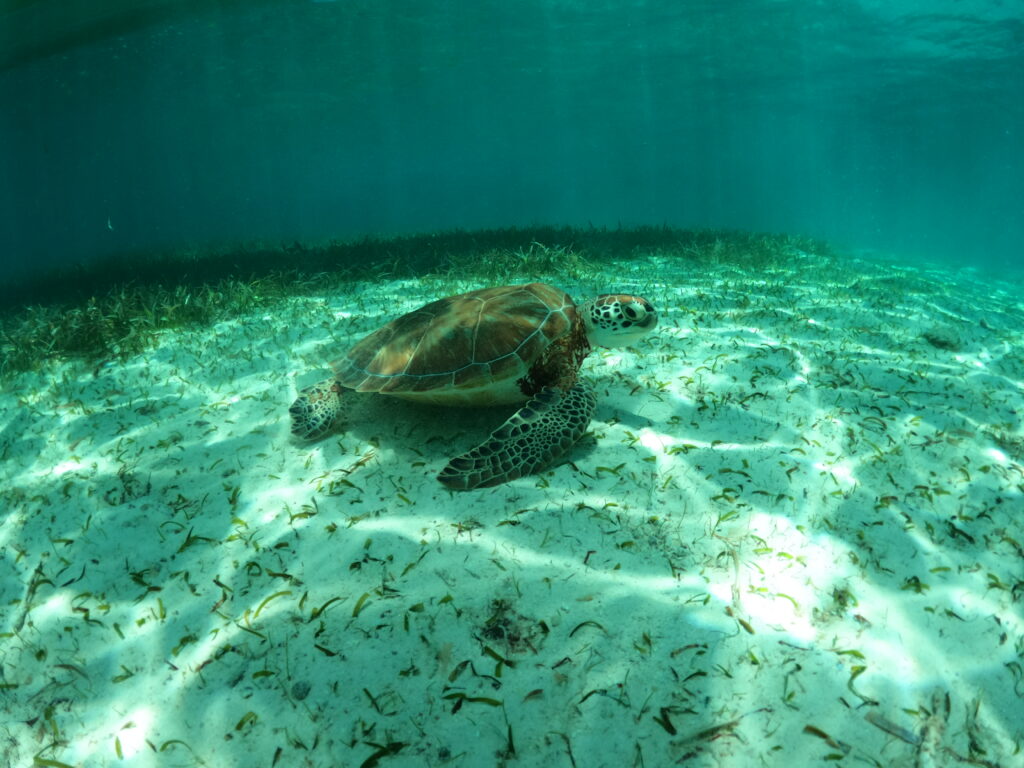 HOL CHAN  Snorkel Experience
Explore Belize's barrier reef at Hol Chan, one of the oldest marine protected areas in Belize. Snorkel the popular channel with schools of tropical fish. Swim with sharks and rays and with a little luck turtles and manatees.
This experience starts at 9:30am-2:30pm with stops at:
Hol Chan
Shark and Sting Ray Alley (SSRA)
North Channel
Chato's Reef
Tarpon View
Seahorse Stop
Hol Chan is the most popular marine park in Belize with good reason, the snorkel is exceptional. Start out in the shallow back reef then gradually move into the deeper water and marvel at the tall coral structures that line either side of the channel. See colourful reef fish among the coral structure and larger schooling fish seeking refuge in the deeper channel.
Shark Ray Alley is your chance to get up close with friendly nurse sharks and stings rays. Take the time to observe these magnificent creatures in clear shallow waters.
Chato's Reef is a relax stop with shallow water at an old fisherman cleaning station. Enjoy lunch with a view of the reef here.
See large colonies of Elk horn and Stag horn corals at the North Channel with high chance to snorkel with manatees.
Our experience is done at the Hol Chan Marine Reserve which is one of the oldest marine reserves in Belize. The SSRA became a part of the Hol Chan Marine Reserve in August 1999 and is considered ,locally, as the most popular snorkeling and diving location in the Caribbean and Central America.
The  Hol Chan Marine Reserve covers approximately 18 km² of coral reefs, seagrass beds, and mangrove forest. Hol Chan is Mayan for "little channel", which refers to a natural break in the reef known as Hol Chan Cut. It offers spectacular coral formations, and a rich abundance and diversity of marine life. The Marine Reserve also includes a vast area of sea-grass beds and mangroves which provides a habitat for nurse sharks and southern sting rays, thus receiving the name Shark Ray Alley. Get a chance to snorkel with these gentle creatures due to the fact that they are used to being fed by tour boats.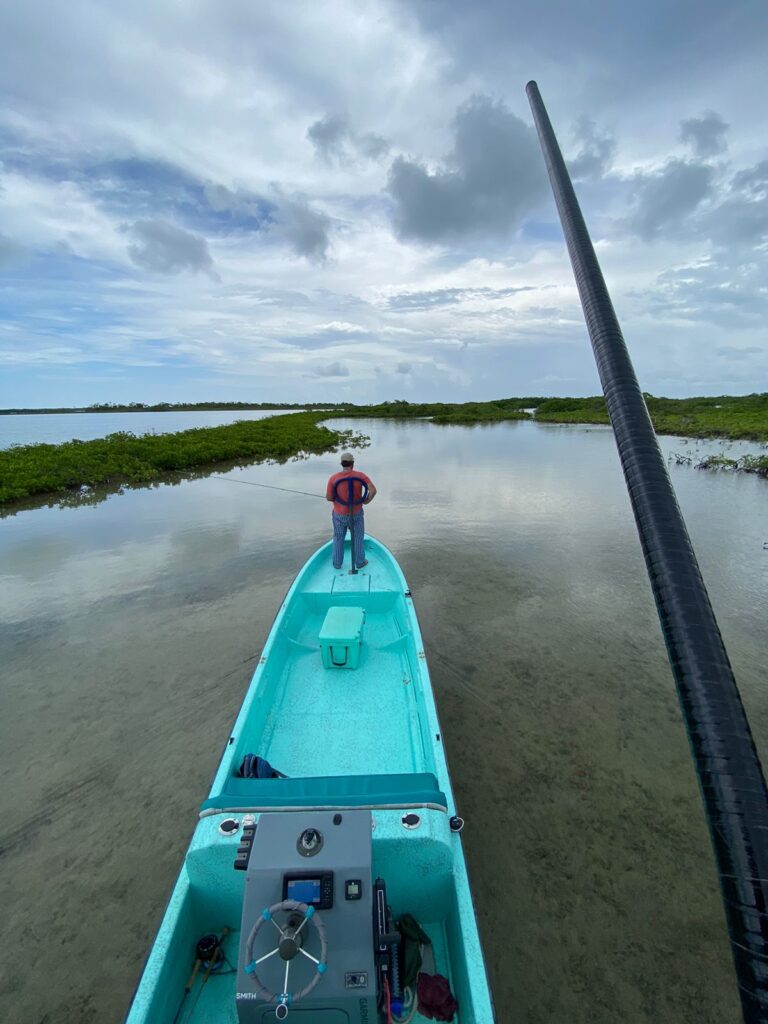 Our full day tour is customizable based on the target species you are interested in. We specialize in catch and release of Bone Fish, Tarpon and Permit. Spin fishing is also available. 
We pole in seagrass and sandy flats in search of BoneFish and Permit. Explore pristine mangrove lagoons and remote channels for the mighty "Silver King". 
Included:
purified water
Gatorade 
Gear provided
Lunch
Time:
8:00am-4:00pm
Recommend :
Polarized sunglasses (amber or brown lens for flats)
Light coloured long sleeve shirt
Hat
Buff
Eco-friendly Sunscreen
Camera or Mobile Phone
Light Raincoat 
Towel
Bug spray
Personal Fishing Gear welcome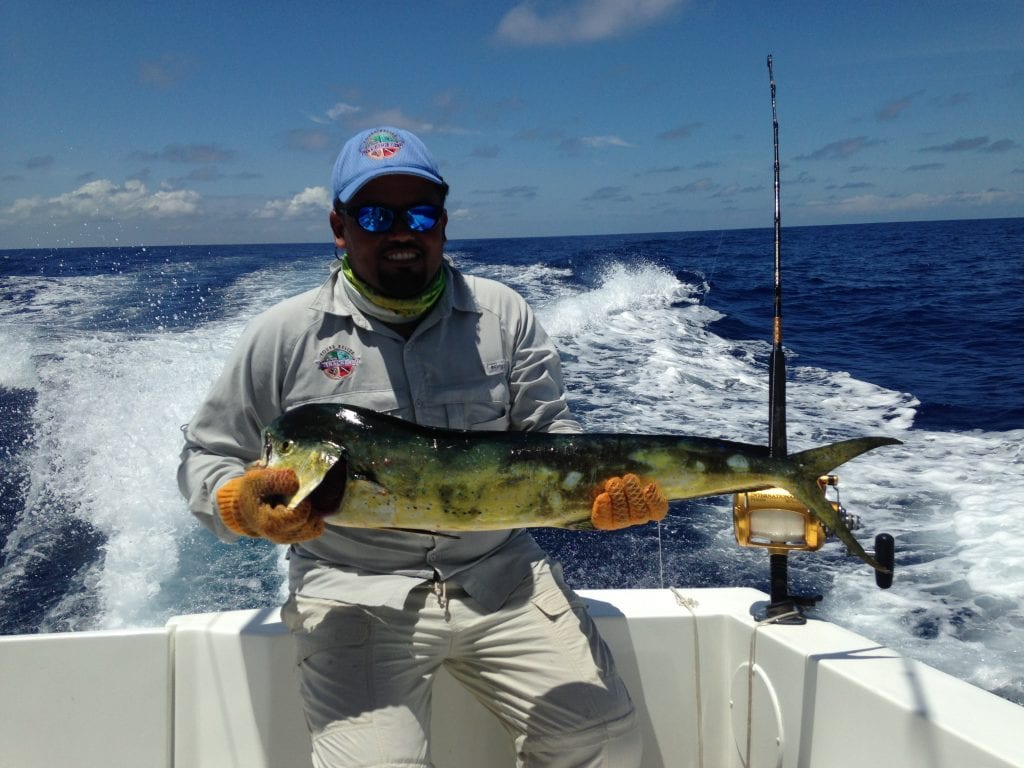 Bluewater Trolling/ Deep drop
Full day deep sea trolling for Wahoo, Mahi Mahi, Bill Fish, King Fish, Barracuda.
We take you out on our custom panga and troll outside the largest living barrier reef.